Program Addendum: USNCCM15 Program Addendum_0.pdf (162.18 KB)
The Searchable Technical Program is now available.  You may also find the time of your talk by logging into your account at submissions15.usnccm.org.
You may download the Technical Sessions and Minisymposia Schedules.  [Updated July 15, 2019]
NOTE:  There may still be changes to the time of your talk due to withdrawals or other changes.  Be sure to check back from time to time and especially a day or so before the congress begins.
The General Program may be found below: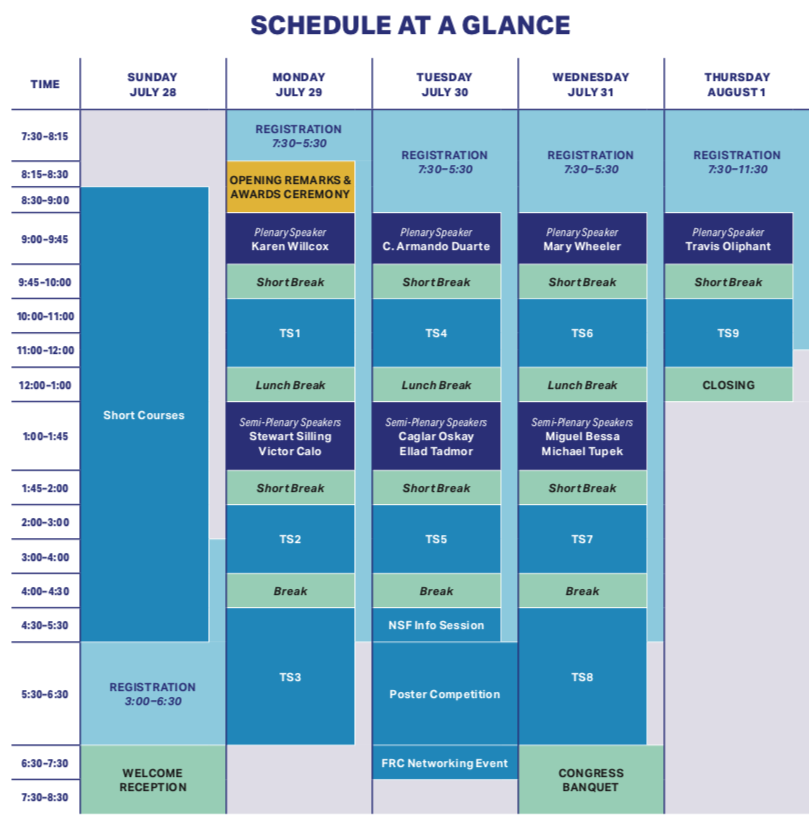 *Note:  Participants are on their own for lunch; it is not provided by the congress.